I started making pictures at the age of 17 with a second or third hand Minolta SLR camera, an all mechanical, brass-bodied, manual, match-needle model. At the time, I had received no formal training. I had just enjoyed the good fortune of working in the Olympic Committee photo lab during the summer Olympics one year. This gave me the opportunity to become familiar with some of the world's best sports photojournalists while on the job.
Starting out, I wasn't particularly interested in sports news. At the time, I was just interested in developing as a photographer. I was an amateur in the true sense of the word. I was enamoured with the craft, infinitely curious, hungry and constantly asking for more. These were the heady days of Kodachrome 25 and 64, superb albeit unforgiving reversal (slide) films. I honed my skills through trial and error and learned a great deal technically, as much as I could on my own anyway. I read all types of photo trade/art/technical magazines and books, voraciously. I shot as much as I could.
The choice of slide film was also a strategic one for a student, I didn't have to pay for prints initially and I was forced to fill the immutable frame of a mounted 2x2 slide, with no cropping or alterations. What you saw was what you got. I had no choice but to improve. Today's digital workflow, while somewhat more forgiving is no less exacting.
I graduated from a top-notch university in Canada with a degree in the respectable fields of Labour Economics and Industrial Relations. It is only after a successful corporate stint as a Director with multinational companies that I went back to school to get my Professional Photography Diploma in Photojournalism with a minor in Portraiture. Apparently, I did well enough in my portfolio presentation and my courses to get the top accolades of my graduating class.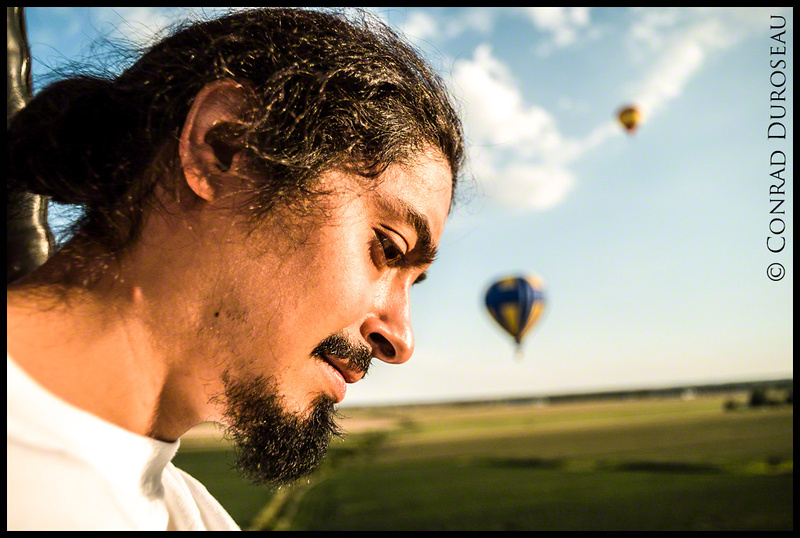 Years later, I taught photojournalism for several years at the undergraduate and graduate levels in the Journalism Department of Concordia University in Montreal, Canada. I can honestly say that, beyond fieldwork, this is where I learned the most and my work benefitted from this immensely.
After some years of lobbying for the creation of a Photojournalism program in the department, the Director and I wrote a successful proposal for a Graduate Diploma in Visual Journalism. This new program will start in June 2015. I am particularly proud of this endeavour as it should make a solid contribution to the profession, at least in Canada, as this will be, at the time of this writing, the only university level Photojournalism/Visual Journalism program, let alone a graduate one, in the country.